A ghost hunter in the UK has brought a strange phenomenon to the attention of paranormal fans across the world. Gary Parsons, a British ghost hunter, claims that there has been a spike in ghost reports since the arrival of a heatwave in the UK. Is Gary onto something? And is there other evidence that the paranormal might be attracted to warmer temperatures? Let's find out!
Findings By Plymouth Paranormal Investigators
Gary Parsons runs Plymouth Paranormal Investigators in Devon, a company that deals with paranormal investigations in the area. When asked about recent reported cases, Gary stated the following:
"We have received a major spike in the number of calls during June and July, with people reporting scary supernatural phenomena. One couple almost afraid to go into their own home because of poltergeists, and residual energies making things move." – Gary Parsons
Parson's story was picked up by British newspaper the Sun, who found the link between the increasing temperatures and ghostly apparitions incredibly fascinating. But is there something to Gary's findings?
Links Between the Paranormal and Temperature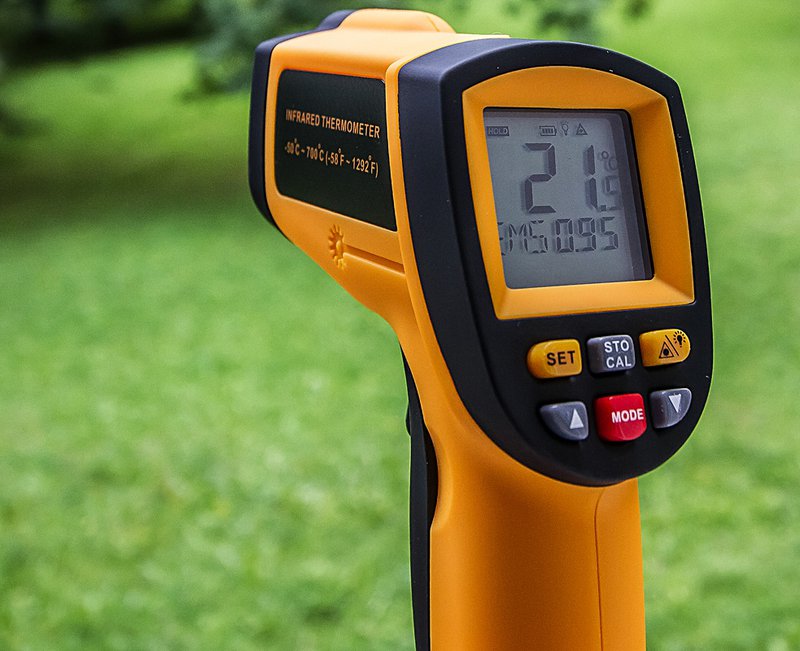 While there is little evidence that warmer temperatures bring out more paranormal activity, there is an existing link between the paranormal and temperatures in general. In fact, some ghost hunting groups use ambient temperature measurement to determine the presence of ghosts and apparitions.
Ghost hunters can use a variety of temperature tools to detect ghosts and apparitions. Some of the most common ones include thermographic cameras, thermal imaging cameras, infrared thermometers (pyrometers), and infrared temperature sensors.
Please note that ghost hunters use surface temperatures as an indicator of ghostly presences; this opposed to ambient temperature. So, even though temperature fluctuations could be an indicator of the paranormal, there is no evidence that ambient temperature could influence the presence of paranormal entities.
Despite a lack of serious reports, there is always room for new discoveries. In fact, a technical paranormal expert called Robert Bryant is backing Parson's claims that the United Kingdom has experienced a serious increase in paranormal activity reports.
" With temperatures soaring its having an unexplained increase in paranormal activities. We use a number of items to communicate with energies and especially our Huff Wonder Box. It is designed to search out unexplained orb lights, eerie voices, and deadly spirits. On a recent house investigation, my body was taken over by a dead priest and refused to leave until it was ordered to leave by my colleague Amanda Oriana." – Robert Bryant
So, even though I could not find a link in other countries in relation to temperature and paranormal activity, the increase in reports warrants investigation. While the heat could play with people's perceptions, even if this is the case, additional investigation could certainly prove more insight into the validity of certain reports.