A few months ago, I joined a team of paranormal investigators, visiting haunted locations for the first season of a brand-new indie ghost-hunting show called Inhuman Beings. This month, we launched a Kickstarter to finish Inhuman Beings and a paranormal documentary series called New Blood. The two shows aim to present a new outlook on the supernatural, showcasing the esteemed specialist in the occult, Michelle Belanger. Her expertise has been previously displayed on several publications such as Paranormal State, Portals to Hell, Conjuring Kesha, among others. Locations have been chosen for the first season of a brand-new indie ghost-hunting show called Inhuman Beings. This month, we launched a Kickstarter to finish Inhuman Beings and a paranormal documentary series called New Blood.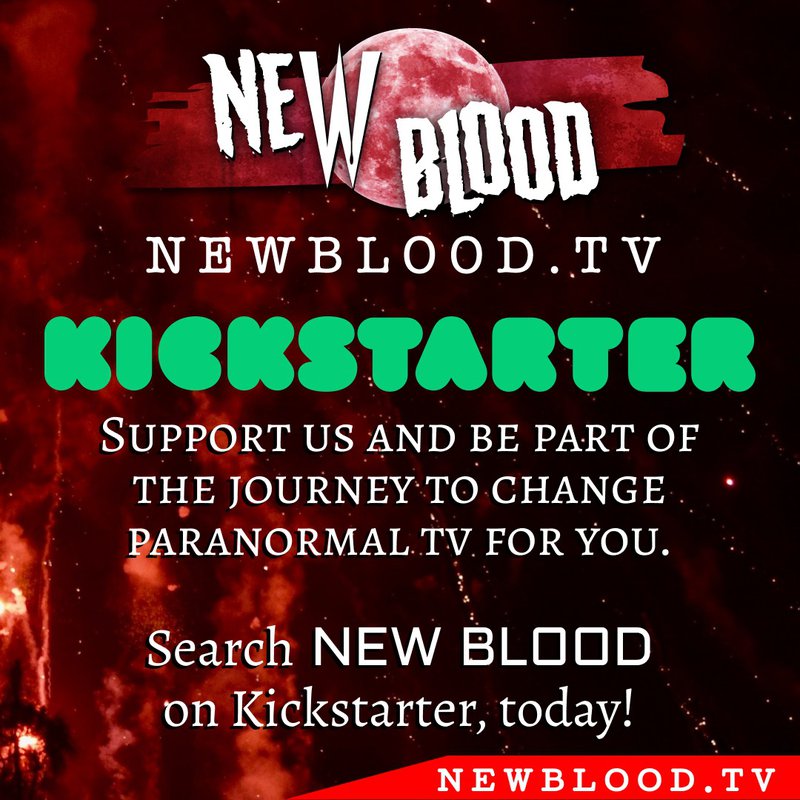 Inhuman Beings
Each episode of Inhuman Beings features a different location with a reputation for high strangeness. Rather than trying to banish ghosts or uncover demons, we approach the unknown with a sense of curiosity, keeping an open mind and looking into ghosts, UFOs, cryptids, the fae, and more.
We use some traditional paranormal investigation techniques, experimenting with REM pods, spirit boxes, a Kinect SLS camera, and an Ovilus. But we also get weird, trying out remote viewing experiments, using dream sigils to communicate with entities, and following our curiosity as far down the rabbit hole as we can go.
That led us to some strange places. During production, we found ourselves crossing a remote river to visit land ruled by the fae, exploring a strange castle with a mysterious past, and investigating the most haunted building in a small town.
As the team's paranormal researcher, I dug into the locations before filming and was floored by how many anomalies had been reported in each spot.
In one episode, we venture to the area of the original Loveland frogman sightings, along the banks of Ohio's Little Miami River. While doing preliminary research, I couldn't believe how much lore was concentrated in one small area and how interconnected the different paranormal phenomena were there.
I had heard the famous 1950s story about a man encountering strange, frog-like humanoids—one of whom carried a wand emitting sparks—but the more research I did, the more reports I found about local sightings of UFOs, cryptids, aliens, and ghosts.
That was my first hint that things were going to get a lot stranger than I had expected. However, I was not fully prepared for the firsthand experiences we had when we arrived at the site and engaged in conversations with the locals, conducted our own experiments, and gained a true understanding of what the place was truly like.
New Blood
Much of the cast and crew of Inhuman Beings are also in New Blood, a longform docu-series about modern-day vampires.
In New Blood, a series of synchronicities leads witch and host of paranormal podcast Follow the Woo Fen Alankus (she/they) to move from LA to the spooky Midwest. There, she conjures an investigative film crew to document a secret society of vampires.
They delve into the mysterious world of vampires while staying in a haunted Airbnb. The experience, which involves visiting sacred vampire ritual spaces, braving the creepy woods of Ohio, and performing out-of-the-box psychical experiments and spells, changes all of them. Season one was a wild ride, and the next phases of initiation have already begun for the team.
The Kickstarter and team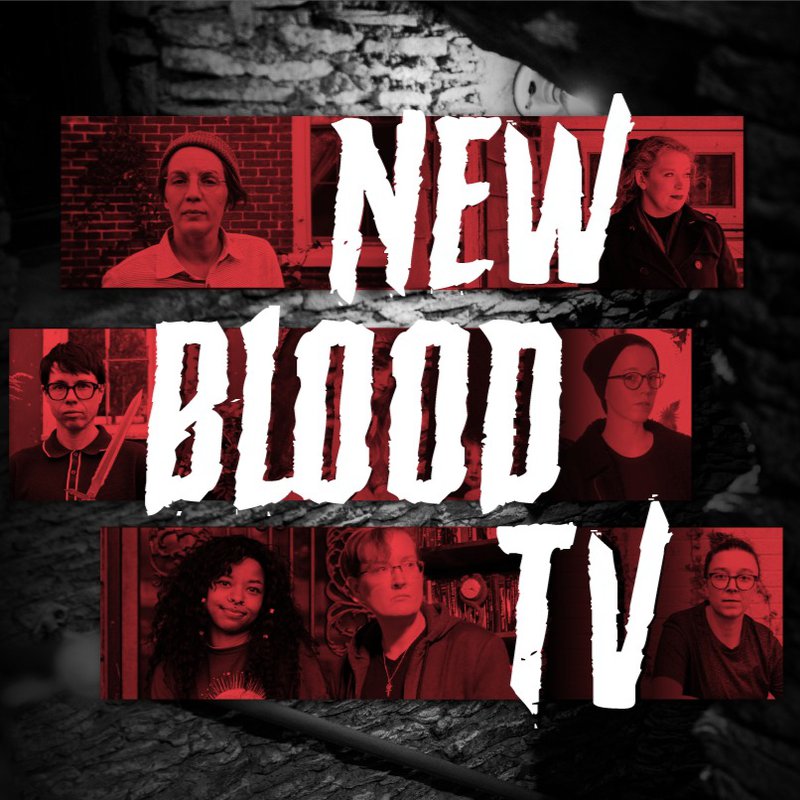 Michelle Belanger (he/she/they) and Fen Alankus (she/they) have gathered a top-notch crew of film professionals and paranormal investigators. That includes historian and medium Stephanie Bingham (she/her), who has been featured on the CW's Mysteries Decoded, Destination America's Paranormal Lockdown and SyFy Channel's School Spirits; tarot/oracle reader Tigresse Bleu (they/she); filmmaker, forager, and hedgewitch Aubrey P. Archer (they/them); and photographer and skeptic-turned-believer Taylor Brown (she/they), and me.
More than 100 hours of footage have already been shot for these shows, and both shows are slated for release in Fall/Winter 2023.
With the Kickstarter funding, the team will finish up the first seasons of both shows, start pre-production on the next seasons, and more. Backers get rewards like magically imbued Ouija planchettes, Bigfoot and Pride Demon T-shirts, subtle-body portrait readings, bonus and behind-the-scenes content, executive producer credit, guest spots on their shows, and more. Spread the word and help bring this fresh paranormal project into the world!