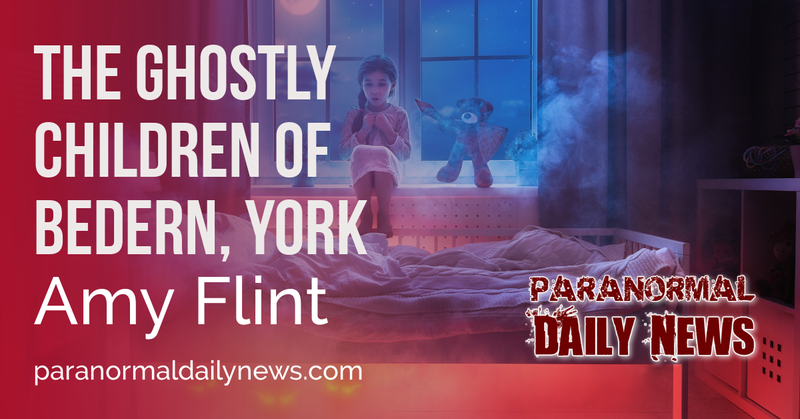 Anna and I recently went to film an episode of Anna and Amy Investigate around Bedern, York. The lanes are now framed by modern housing, but it wasn't always so salubrious. Bedern is Anglo Saxon for 'house of prayer' and was home from the 13th century to the medieval Vicars Choral of York Minster. The hall, chapel and gatehouse are all that survive of the college.
Dare to venture from Goodramgate, and you'll find the gateway to the formerly enclosed religious precinct, with its chapel bowing gently onto the cobbled lane. Proceed a little further and Bedern Hall is quietly waiting for you in all its restored glory.
The hall was once used as the Vicar's Choral refectory before being converted into housing in the 17th century. With the religious community now gone, Bedern slipped seamlessly from sacred to slum. Crime and prostitution became synonymous with the area, and those with a delicate disposition or sense of self-preservation, thought it best to avoid. This sorry reputation persisted until it was finally regenerated in the late 20th century.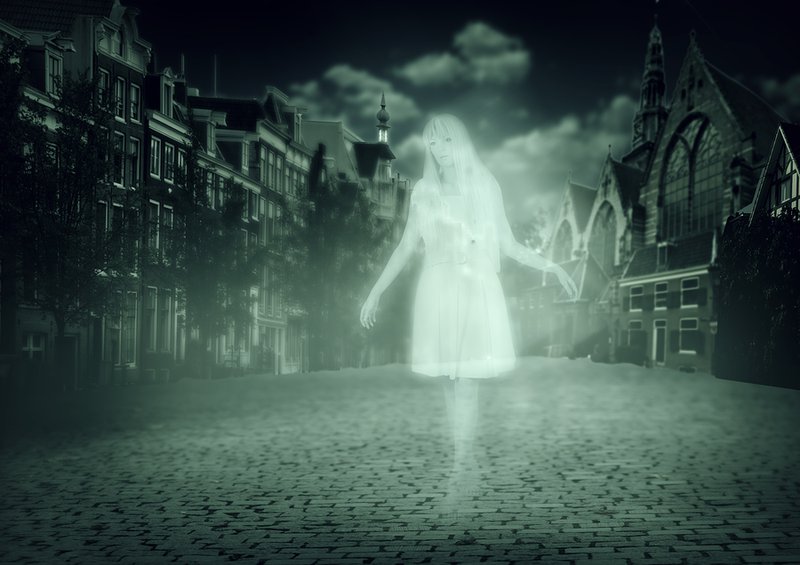 You may assume ghostly vicars drew Anna and I to this once colorful area. The Vicars Choral busied the lanes for centuries – it's not unreasonable to expect the odd spectre in robes unsettling the good folk of York. Disembodied chanting, or religious forms hurrying towards the minster wouldn't be out of place at Bedern and yet they are oddly absent.
Ghostly Children
In fact, it was a tale of ghostly children rumored to haunt the ancient cobbles that prompted our visit. We cut through Andrews gate to reach Bedern Hall, which was saved from ruination some thirty years ago. Tucked away in a sea of red brick, the hall is a striking symbol of York's medieval past, and the place of the alleged atrocity.
The Ghastly George Pimm – Fact or Fallacy?
George Pimm is the villain of the tale – a parish beadle who ran York Industrial Ragged School in the mid-19th century. He is said to have ill-treated the children in this orphanage workhouse, and many died of starvation or disease as a result. Pimm received an allowance from the church for each child he took in, so any deaths resulted in loss of income. Now, a villain wouldn't stand for that! Pimm hid the dead in and around the school, apparently concealing up to 13 children in the eight years that the school was open.
Pimm started to complain of being plagued by ghostly wailing – I doubt the stench of death helped. Drink failed to drown out the screams and Pimm's paranoia worsened. The church was finally alerted; of course, it didn't take them long to make their grim discovery. A grislier version has Pimm losing control and murdering the remaining children in his 'care'. The school was closed and Pimm admitted to York Lunatic Asylum. Tortured by the screams of desperate children, he hung himself four months later.
The souls of those desperate ghostly children are said to linger in Bedern, tugging on clothing as people wander the lanes. Some have even heard youngsters playing when no children are to be seen. It certainly perturbs those using the lanes at night. Paranormal activity was thought to have faded over time but it made a resurgence when the area was regenerated. Did the building work awaken the children?
Anna and I filmed close to Bedern Hall, yet Anna felt nothing. No little hand strayed her way in need of affection. I asked her to 'touch' the building in the hope she may pick up on any residual energy – she didn't feel any negativity connected with the place.
I was surprised by Anna's reaction, or lack of, to Bedern, considering the intensity of the rumor. It prompted me to trawl the internet in the hope of learning more. My search did turn up evidence of a York Industrial Ragged school, which opened in 1848, but this was on College Street by York Minster, not Bedern. Apparently, it was the successor of a Sunday school, which opened in Bedern the year before.
This Ragged school was governed by a Board of Trustees and Acting Committee and managed by a Master and Matron rather than a one-man band like the rumor suggests. The school was relocated to the old workhouse on Marygate in 1850, after outgrowing the property on College Street. Marygate is nowhere near Bedern but is interestingly the site of Anna's 'Woman in White' (https://www.youtube.com/watch?v=N0ANvg–kfY). If George Pimm had an eight-year involvement with the Ragged school, childish ghosts would surely be haunting Marygate not Bedern.
The Bedern National School was built in 1872, and could accommodate up to 570 pupils, so this doesn't fit with the rumor either. George Pimm is said to have committed suicide four months after his admission to York Lunatic Asylum, but I couldn't find his name on York's Death Register.
So, is there really any truth to the story, or is it simply the product of a vivid imagination that has grown in the telling? An Angels of Mons moment, if you will. Anna's failure to connect with the alleged activity suggests it doesn't hold up to scrutiny reinforced by my challenging of the facts!